Roof Replacement Services Sydney
Sydneys Most Trusted Roofing Company
Our Roof Replacement Services in Sydney
Our team specialise in all aspects of roof replacement services in Sydney. Colorbond roofing is one of the best roof coverings available to Australians today. It will make your house or commercial space stand out from the rest. Colorbond is available in a plethora of modern shades and sleek styles that will make any property look much more appealing. It can resist the adverse climatic conditions we, as Sydney residents, sometimes face. A new roof replacement is one of the biggest investments you will make for your property; so be sure to trust a business with a proven track record in quality and reputation.
Most Popular Roof Replacement Services
Our Roof Replacement Services in Sydney
Roof Replacement
When you replace your roof, our team will take the time to inspect and let you know whether there is any other areas on your roof needing to be repaired. During the hot summer months, the damaged areas of your roof are especially prone to expand, contract, and warp. It is better to replace these damaged areas before they crack and split open. Also, when it is time to sell your home, having a new roof can add thousands of dollars to your selling price.
Metal Roofing
Metal roofing is a type of roof covering which is made out of aluminum, zinc or steel and then coated with a layer of paint. It's also know as "metal siding" because it can be installed on the outside of your home to provide protection from the elements. If you are looking to buy a new roof for your house or office, we can help. We have a comprehensive range of metal roofing and cladding that is suitable for any property in the city. Our experts can help you find the right solution - whether it's on your home or commercial building.
Commercial Roof Installations
Commercial roof replacement is a big job that needs to be done right by a team of professionals. When you choose us, you can trust our years of experience and attention to detail in providing the highest quality workmanship while at the same time keeping your business open and your costs down.
Storm Damaged Roofs
Storm and hail damage is a common occurrence in Sydney, NSW. Let us help you with our hail damage roof replacement service. We will send one of our experts to inspect it as soon as possible to prevent any further damage and ensure we put a cover over it until it comes time to reroof your home.
New Roofs Under Insurance
Hail damage is a common occurrence in the Sydney area, but fortunately there are solutions to addressing this issue. Hailstorm can cause severe damage and leave your roof vulnerable to leaks, substantially raising your insurance premiums. If your roof is needing replaced under an insurance claim, our trained professionals will come to your home and provide an estimate of your roof's value. We will help you every step of the way and install a new one that is guaranteed for at least 10 years for workmanship and quality.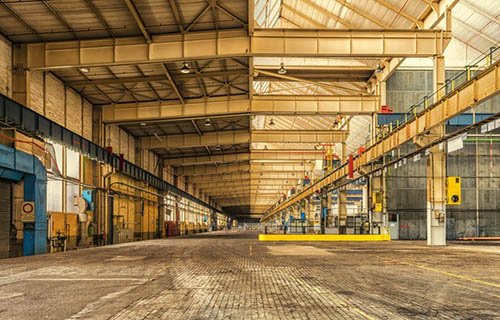 Industrial Roofing
Our team of roofers have performed a number of large scale industrial roofing projects around Sydney and can take on any job no matter the size. Whether you need one small fix or a completely new roof on your industrial building, we will be able to provide you with outstanding work that is sure to last for years to come.
Arrange a free on-site quotation for a roof replacement